New Movies Coming Out Soon In May 2019 – The year 2019 is already a major one for movies, and with the new Avengers movie comes the official start of the summer blockbuster season. Not only will it feature the conclusion of the ambitious (and bizarrely controversial) new Star Wars trilogy, it will also bring a new Quentin Tarantino picture and the third chapter in the John Wick saga. Perhaps most importantly, we'll finally get to see what Pikachu is like as a detective. Here, we've rounded the most anticipated movies in May 2019 which is set for release in summer 2019 and beyond that are already on our radar — and since it's never too early to start speculating, we've already begun our 2020 Oscar watch.
Release date: May 3
Cast: Seth Rogen, Charlize Theron, O'Shea Jackson Jr., June Diane Raphael
Directed by: Jonathan Levine
Why we're excited: In this optimistic fantasy/romantic comedy that got a bunch of positive buzz out of SXSW, Charlize Theron plays an accomplished politician who taps a journalist named Fred Flarsky (Seth Rogen) to be her speechwriter as she makes a run for president. These two have a particular relationship: Theron's Charlotte Field used to babysit Fred way back in the day. Will this make their ensuing romance weird? Probably!
(Watch the trailer.)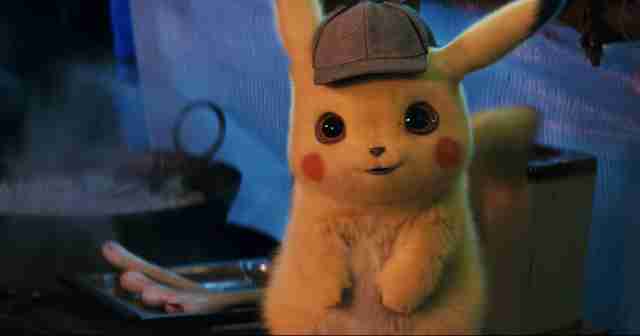 Detective Pikachu
Release date: May 10
Cast: Ryan Reynolds, Justice Smith, Kathryn Newton, Ken Watanabe
Directed by: Rob Letterman (Goosebumps)
Why we're excited: If you weren't won over by the mere concept of a teeny little Pikachu solving crimes while wearing a Sherlock Holmes hat, the trailer will certainly do the trick. Ryan Reynolds voices the eponymous Pokémon, which is a little weird at first, but the rest of the movie looks so good it actually works.
(Watch the trailer.)
Poms
Release date: May 10
Cast: Diane Keaton, Pam Grier, Rhea Perlman, Jacki Weaver
Directed by: Zara Hayes
Why we're excited: Following in the footsteps of last year's Book Club, here's another movie in which Diane Keaton plays an aging woman who finds a new passion with a group of female friends. In that movie, she achieved this by reading Fifty Shades of Grey; in this one it's by starting a cheerleading group in a retirement home. Seriously, nothing sounds better.
(Watch the trailer.)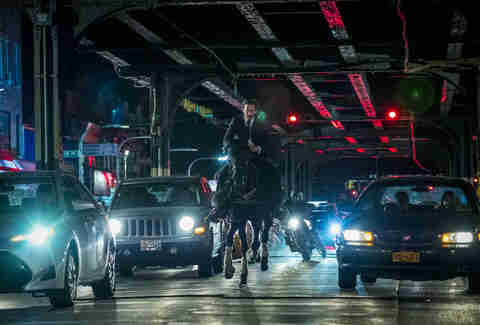 John Wick: Parabellum 
Release date: May 17
Cast: Keanu Reeves, Halle Berry, Ian McShane, Ruby Rose
Directed by: Chad Stahelski (John Wick: Chapter 2)
Why we're excited: Wick is back, yet again, except this time the intricate network of homeless agents and high-powered assassins and swanky hotels crisscrossing the globe won't be able to help him. After the events of John Wick Chapter 2, during which Wick broke one of the cardinal rules of his business by killing a man inside a safe zone, he has a contract out on his life and will have to fight his way out of New York City all by himself.
(Watch the trailer.)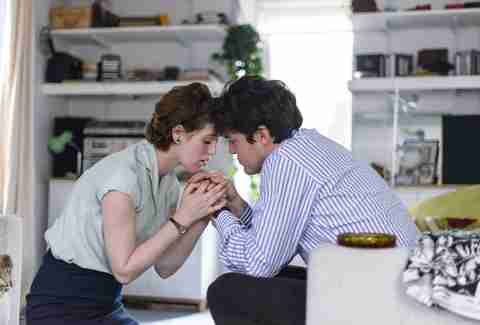 The Souvenir
Release date: May 17
Cast: Honor Swinton Byrne, Tom Burke, Tilda Swinton
Directed by: Joanna Hogg
Why we're excited: This was hands down one of the best movies we saw at the Sundance Film Festival earlier this year. It's a deeply personal yet unsentimental film from director Joanna Hogg, telling the story of a young filmmaker in a complicated (to say the least) relationship. Tilda Swinton appears, yes, but this is all about the work of her daughter Honor Swinton Byrne, an actress we'll be watching for decades to come.
(Watch the trailer.)
Aladdin
Release date: May 24
Cast: Will Smith, Mena Massoud, Naomi Scott, Marwan Kenzari
Directed by: Guy Ritchie (Sherlock Holmes)
Why we're excited: Your tolerance for Disney's recent run of live-action remakes of beloved animated classics probably depends on your nostalgia for the source material and your love of weird cartoon-like CG creations. This guaranteed-to-be-swashbuckling remake of Aladdin, which features Will Smith in the role of the magical genie, will be directed by Guy Ritchie, so expect lots of flashy camera work and whirring visual effects. In addition to the old songs, composer Alan Menken reportedly also penned a couple new ones as well.
(Watch the trailer.)
Booksmart
Release date: May 24
Cast: Beanie Feldstein, Kaitlyn Dever, Billie Lourd, Jason Sudeikis
Directed by: Olivia Wilde
Why we're excited: Women finally have their Superbad equivalent in Wilde's directorial debut. The comedy follows who high school seniors Molly (Feldstein) and Amy (Dever), who have spent their entire adolescence studying. But on the last day of school before graduation they realize they didn't need to forgo fun in order to get into prestigious colleges, so they decide to break their self-imposed rules and party their hearts out. Their night of debauchery takes some hilarious detours. For instance, they end up at a murder mystery party presided over by the school's drama dorks and in an Uber driven by their principal.
(Watch the trailer.)
Brightburn
Release date: May 24
Cast: Elizabeth Banks, David Denman, Jackson A. Dunn
Directed by: David Yarovesky
Why we're excited: This horror film, written by members of the Gunn family — as in James — asks the question: What if baby Superman crash-landed on Earth but was actually totally evil?
(Watch the trailer.)
Godzilla: King of the Monsters 
Release date: May 31
Cast: Kyle Chandler, Vera Farmiga, Millie Bobby Brown, Ken Watanabe
Directed by: Michael Dougherty (Krampus)
Why we're excited: The 2014 version of Godzilla, directed by Gareth Edwards, was shockingly, incredibly good, and paved the way for a new monster franchise based on classic kaiju properties. It's been a few years, but Godzilla is back, this time calling on his (hers? its?) monster allies to battle a creature that could end the world as we know it — and judging from the trailer that was released during Comic Con this year, it's going to be beautiful.
(Watch the trailer.)
Ma 
Release date: May 31
Cast: Octavia Spencer, Juliette Lewis, Diana Silvers
Directed by: Tate Taylor
Why we're excited: In this Blumhouse production, Octavia Spencer goes bad as a creepy lady who lures a bunch of teens to party in her basement after buying them alcohol. It looks like a potential camp classic in the making.
(Watch the trailer.)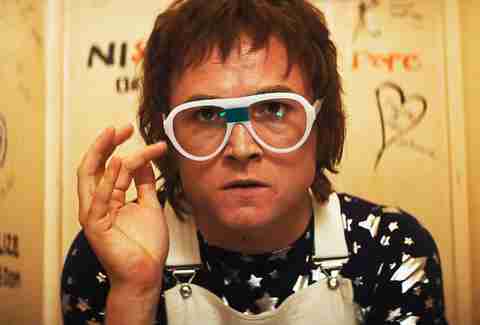 Rocketman
Release date: May 31
Cast: Taron Egerton, Jamie Bell, Richard Madden
Directed by: Dexter Fletcher
Why we're excited: Aiming to win over the box office with the same nostalgia that made Bohemian Rhapsody a hit, Rocketman is the biopic of Elton John. But unlike the controversial Queen movie, this one has a touch of fantasy to it, taking a cue from the Across the Universe playbook and including dreamlike musical sequences. Kingsman's Taron Egerton stars, and actually sings, as Elton.
(Watch the trailer.)
That's the new movies coming out soon 2019.
Source: thrillist.com